Wire 2018 - Düsseldorf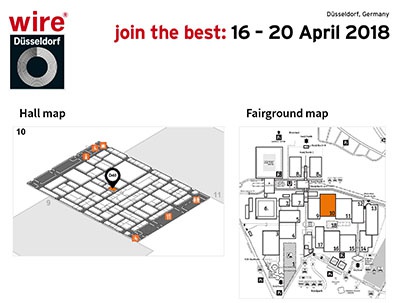 Rodacciai spa and the Rodasteel Corporation group are at the Wire fair in Düsseldorf (Germany) - April 2018 from the 16th to the 20th.
We will attend the world's most important trade fair for the steel.
Visit us in Hall 10 stand D40 of the fair where you can meet and talk with all our team!
For any further information, please don't hesitate to contact us: wire2018@rodacciai.com
Think global. Act Global.
Rodacciai S.p.A.
Via Giuseppe Roda 1
23842 Bosisio Parini
Lecco (LC)
Italy
Telephone +39 031 878314
info@rodacciai.com
www.rodacciai.com
Rodacciai SPA - LinkedIn