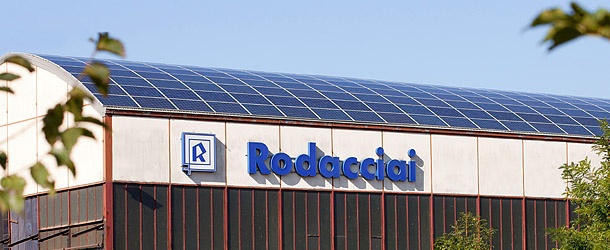 Modernity
Modernity means equipping oneself with state-of-the-art systems intended to have increasingly better steels. Modernity however is also a special attitude in the approach to work, a production philosophy to be internalized: the steel produced by Rodacciai must be perfect and for this reason, it must be created with the head and heart.
Modernity for Rodacciai therefore also means empowering the people that work in its factories, making sure that each of them is aware that they have a special role in the production process, so that they feel like they are part of the company and always give their best to give the best to the customer.
Modernity is also, last but not least, protecting the environment, the production of clean energy and strict compliance with regulations aimed at not damaging what surrounds us, to deliver a better world than the one that we have inherited to those who will come after us.