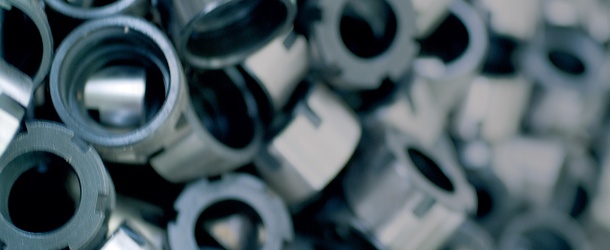 Surface hardened steels
Steels for surface hardening by induction
The series of carbon steels for surface tempering includes four types of materials with an increasing carbon content. The hardness that can be obtained on a surface hardened with this treatment is directly proportional to the steel's carbon content.

All of these steels have a balanced chemical composition that allows a good machinability (S = 0.020 – 0.040) and an excellent repeatability of the heat treatment thanks to the constant size of the austenitic grain (Al = 0.020 – 0.050).

The required hardness values can only be obtained with certainty after the removal of the bar's surface layer to eliminate any decarburization.
The heat treatments available for this type of steel – to be checked on a case-by-case basis according to the different qualities – are: rolled natural, workable annealed, isothermal annealed, globular annealed, normalized, and quenched and tempered.
Execution
Profile
Range (mm)
Finish
Tolerances
Bars
Rolled
Round
20÷200
Raw, peeled iron product
-
Drawn
Round
Hexagonal
Square
3÷70
3÷70
4÷60
Polished
ISA h9-h10-h11
Peeled - rolled
Round
20÷100
Polished
ISA h9-h10-h11
Ground
Round
50÷60
Polished
ISA h7-h8-h9-h10-h11
Coils
Drawn

Round
Hexagonal
Square

2÷22
3÷12
4÷12
Polished, phosphated
ISA h9-h10-h11