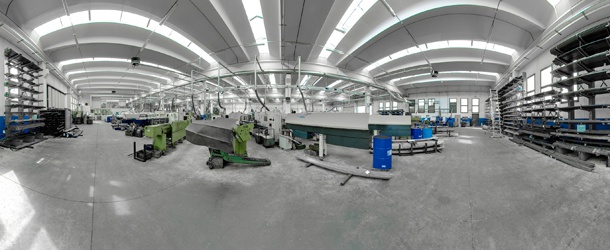 Free-cutting steels
Steels for high-speed machining
The steels for high-speed machining, commonly called free-cutting steels, have been specially designed to be machined by chip removal with high productivity.

Free-cutting steels – which are commonly used in many mass production fields such as the automobile industry and household appliances – contain sulfur and some other elements, including tellurium, bismuth and lead, which promote machinability.

In particular, the sulfur ensures the fragmentation of the chip, lead reduces the friction between the tool and piece, extending the life of the tools, and the tellurium and bismuth further accentuate these characteristics.

Free-cutting steels are usually supplied in bars or rolls without heat treatment; some of these can however be tempered, normalized or annealed before finishing.
Range of production and execution
Execution

Profile

Range (mm)

Finish

Tolerances
Bars

Rolled

Round

20 ÷ 105

Raw, peeled iron product

-

Drawn





Round
hexagonal
square
special

2 ÷ 80




4 ÷ 80




4 ÷ 70





Polished

ISA-h9 h10 h11-

Peeled - rolled

Rond

20 ÷ 100

Polished

ISA-h9 h10 h11-

Ground

Rond

3 ÷ 100

Polished

ISA h7-H8-H9-H10-H11

Coils

Drawn

Round
hexagonal
square
special

2 ÷ 22




3 12 ÷




4 ÷ 12





Polished, phosphated

ISA-h9 h10 h11-