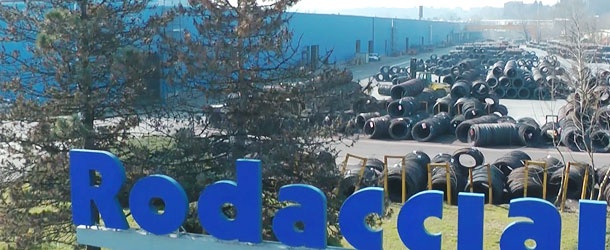 Rolling mill
Being equipped with its own rolling mill is one of the characteristics that makes Rodacciai unique in the steel production panorama, giving the company its own characteristics as both a steel mill and a rolling mill.
Used only for internal needs, the rolling mill has been a traveling companion that has always walked alongside Rodacciai, as it was one of the first big strategic investments made by the company.
Just four years after the foundation of the company, in fact, Giuseppe Roda had understood the importance of this facility, first built in Pusiano. However, the current continuous rolling mill, a high speed and highly flexible facility, was created in Sirone. Just think that Rodacciai is capable of producing steel bars from 25 to 105 mm and steel rolls from 9 to 62 mm in diameter, Rodacciai being the only producer in the world of the latter size.
Developed over a total length of 350 meters, the Sirone rolling mill is a sophisticated facility that is completely automated and electronically controlled.