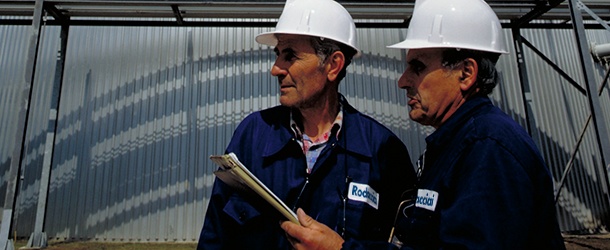 People
People are what makes a company what is, creating its history and leaving their mark: Rodacciai has never forgotten about this human component, perhaps starting with the figure of its founder, Beppe Roda, who strongly characterized the company, and is so closely linked to the figure of President.
But people also means all of those who work there daily and give their contribution to the creation of steels known around the world: for this reason, in addition to the due respect for regulations, Rodacciai has always aimed to create a pleasant and clean work environment in both the offices and factories, trying to improve the work and safety conditions day after day.
People also and above all means the customers, whose technicians and commercial staff Rodacciai interfaces with daily to find the best solution together and establish an ongoing relationship of trust.