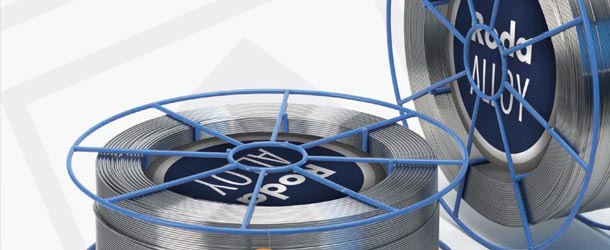 Roda Alloy
In the field of production of Stainless Steel welding wire from many years , Rodacciai have developed a new family of products in order to increase its range of products and meet its customers' demand. After research, development and tests carried out at Rodacciai production sites and laboratories, the company has launched the new family on Nickel Alloys solid welding wire with the brand Roda Alloy .

The long experience and the work accomplished before the launch of the new products have allowed Rodacciai to collect positive feedbacks from customers - particularly appreciating the quality
consistency that has been achieved. According to customers' needs, Roda Alloy can supply MIG , TIG or Submerged Arc welding processes , in different sizes - from 0.8 mm to 4 mm.- and different packaging . Last but not least, Roda Alloy 625 has received the TÜV certification.